The Internet has become the number one tool in all around the world, millions and millions of people searching every day to find information of their interest using search engines like Google, Bing, DuckDuckGo e.t.c. Everyone uses the Internet to read news, visit Facebook and shop things online. Hence the Internet is the easiest way to find information and products online because search engines are always waiting for your quires.
But only a small portion of the internet is known to the ordinary users because a vast amount of data is still not indexed by search engines. The vast remaining non-indexed part which is not easily accessible by the ordinary users are known as the Deeb web.
Deeb Web: Deep Web is the subset of the internet which is not indexed by the search engine, so you can't find those places using ordinary search engines you have to visit those placing directly using directories or their IP address directly.
Dark Web: Darkweb is the subset of the Deep web which is not indexed by search engines and can't be accessed by using ordinary web browsers. Darkweb is highly encrypted we have to use specific proxying software, tools and authentication to gain access to the places of the Darkweb. DarkWeb often associated with the criminal activity of various degrees, including buying and selling of stolen credit cards, weapons, and drugs, illegal pornography, gambling, etc.
Also Read: How to hack Andriod phone.
How to access the Dark Web safely?
To access the Dark Web safely first you have to anonymize yourself then connect to the Tor network and find the directories which lead to sites of your interest.Each Dark Web server is connected to Tor network directly so that the search engines Crawler can't find and indexed them.
In order to connect with the Tor network you have to use tor browser, it will anonymize you by hiding your identity so you can easily surf the .onion dark sites safely. like .com .net .org TLDs .onion is also a TLDs or you can call it the domain extension of the dark web, .onion site can only be accessed using tor browser.
Can we access the dark web using smartphones?
Yes, the dark web can be Access using Red onion in IOS, and Fire.onion in Android both are Tor-based web browsers. These mobile browsers work just like other browsers but with an extra identity hiding feature.
Follow these steps to access the Dark Web Safely using your Computer.
https://www.torproject.org/projects/torbrowser.html.en

Install Tor browser the installing is pretty simple as it is just a modified version of Firefox, Start Tor browser and wait while it establishes the connection to the Tor network.
Now you have installed Tor browser and connected to the Tor network as an anonymous person. Go and Explore some the Dark sites using directories from: https://thehiddenwiki.org/
Here is a screen shot of an illegal marketplace called Silk Road hosted on the dark web. You can order banned drugs & unlicensed guns from Silk Road.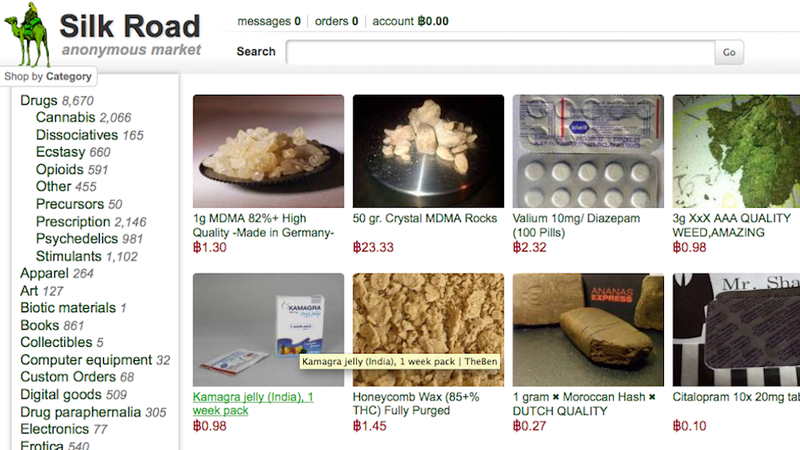 Also Read: Download Torrent files with IDM.
Here is an infographic about things you can find only on the Dark web.

Also Read: How to make a python keylogger